Italy is surrounded by many islands that are great tourist destinations. Some offer nature tours, others have beautiful beaches, which can be perfect for your next vacation. Below, we tell you the five most beautiful islands in Italy and the places you can't miss if you visit any of them.
Sicily
Highlights
Catania
Taormina
Ragusa
Agrigento
Cefula
Palermo
Etn
Among the five most beautiful islands in Italy is Sicily, the largest island in the Mediterranean and a trendy destination in the country. It has more than 1,100 kilometers of beaches that are very pleasant to visit, as well as cities, mountains and delicious gastronomy. In Palermo, the capital of Sicily, you can see beautiful buildings, among which the cathedral stands out. Another recommended place to visit is Catania, the second largest city on the island.
Renting a car is an excellent option to explore Sicily because you can reach the beaches, bays and main cities at your own pace.
Suggested lodging in Catania: Sweet Dream Apartment
Suggested lodging in Agrigento: B&B Al Dammuso
Cerdeña
Highlights
La Maddalena
Capo Testa
La Pelosa
Cueva de Neptuno
Dune les Piscinas
Capo Carbonara
On the coast of the beautiful Italian island, Cerdeña, you will find a lot of really beautiful beaches. The turquoise water and white sand are perfect for lovers of sunny vacations by the sea. For those who prefer hiking, you can practice it in the mountain range located in the interior of the island.
Here, the climate is perfect all year round. In addition to the beaches, the cities of Olbia and Cagliari, with international airports, also stand out.
Suggested lodging in Palau (near Olbia): Hotel Palau (Excellent value for money, nice view of the coast)
Suggested lodging in La Pelosa: Amaremare B&B (Excellent location, on a hill with a perfect view of the sunset)
Elba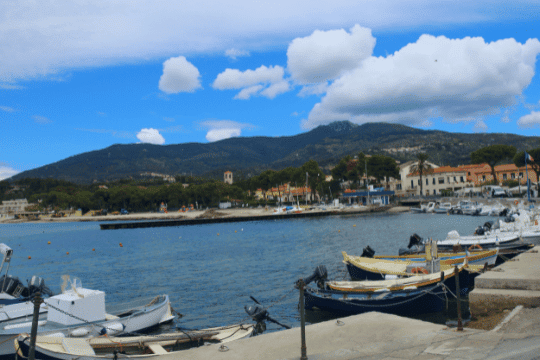 Highlights
National Park of Tuscan Archipelago
Mount Capanne
Sansone Beach
Capo Bianco Beach
Padulella Beach
Cavoli Beach
Biodola Beach
Elba is an Italian island and national park located in the Tuscan archipelago. People come from all over to visit its stunning beaches, which make it almost impossible not to fall in love with it.
On this beautiful Italian island, it is impossible to get bored, as it has many activities, including cycling, hiking and kayaking.
Suggested hotel in Elba: Hotel Plaza (Modern hotel, located directly on the sea)
Isquia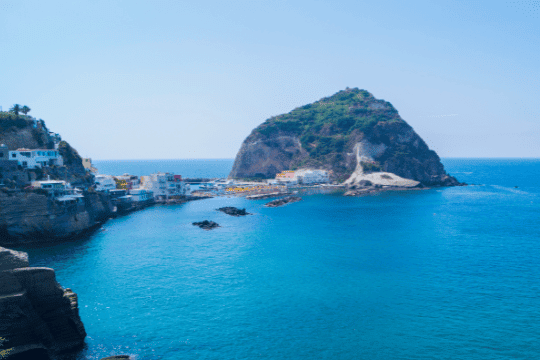 Highlights
Castillo Aragonés
La Mortella
Monte Epomeo
Spiaggia dei Maronti
Playa de Citara
Isquia is the largest island of the Mediterranean archipelago, so you will be able to do many outdoor activities, it contains a lot of warm springs that make it one of the most beautiful islands in Italy.
The island of Sicily is large enough to cover in one day, taking the ferry from Naples. The trip takes about an hour.
Suggested lodging in Ischia: Relais Bijoux Ischia
Capri
Highlights
Blue Grotto
Monte Solaro
Giardini di Augusto
Villa San Michele
Villa Jovis
Piazzetta di Capri
Marina Grande
Marina Piccola
Capri is famous for its designer boutiques, elegant jewelry stores and hotels with a beautiful sea view. It is undoubtedly a paradise! If you are on a budget, you can explore this beautiful Italian island on a day trip from Naples as the ferry ride is easy and very fast (about 1 hour).
Capri is very crowded during high season, so if you are uncomfortable with crowds, we recommend traveling in low season.
Suggested hotel in Capri: Hotel Weber Ambassador (Excellent value for money).
You may also be interested in: